How does it work?
Create an account (Interviewer only)
Start by creating a free account for the interviewer. Candidates don't need an account.
Start for free
Create an interview
Create a new interview. The first 5 interviews are free. No credit card required.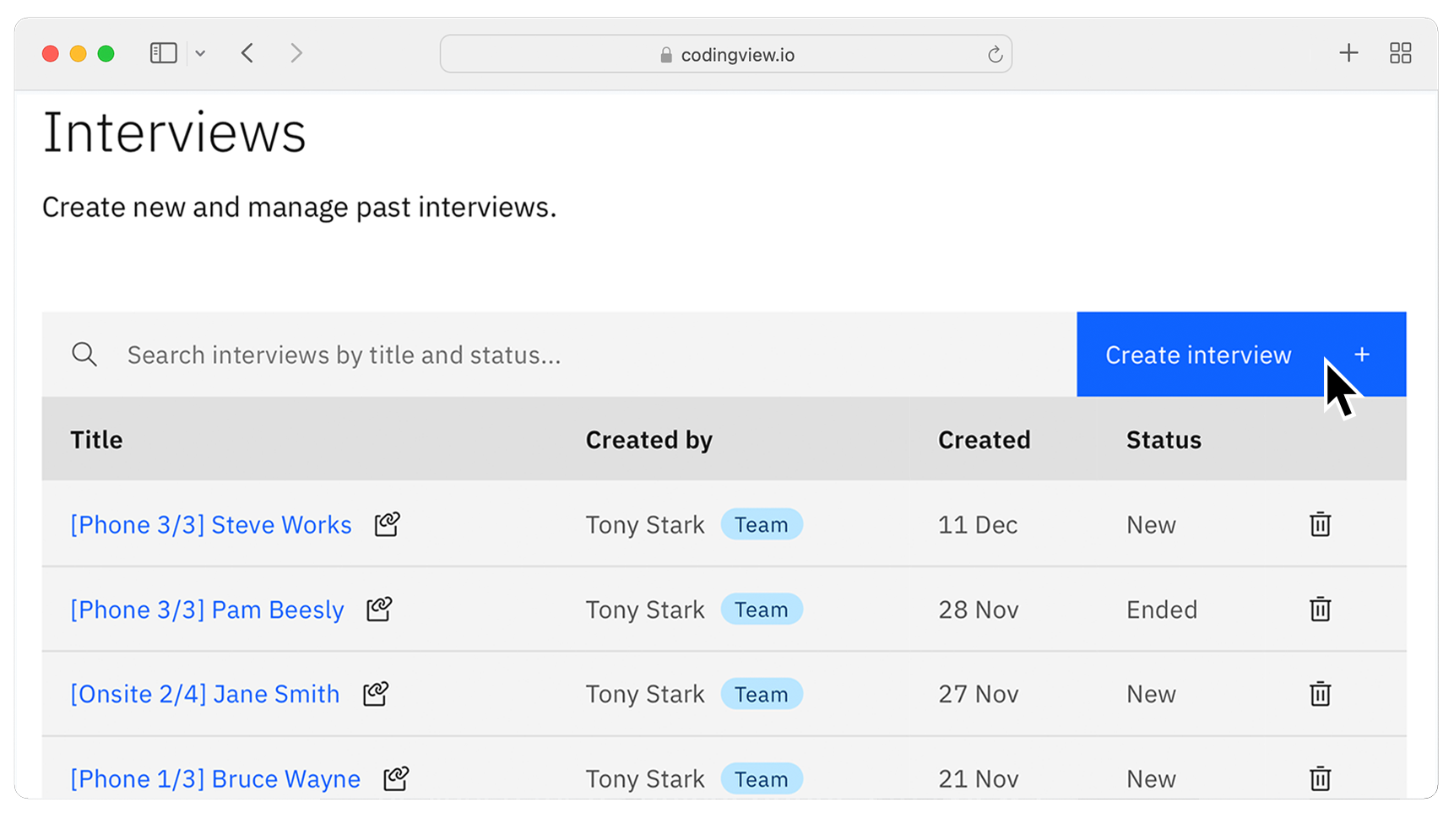 Send an interview link to the candidate.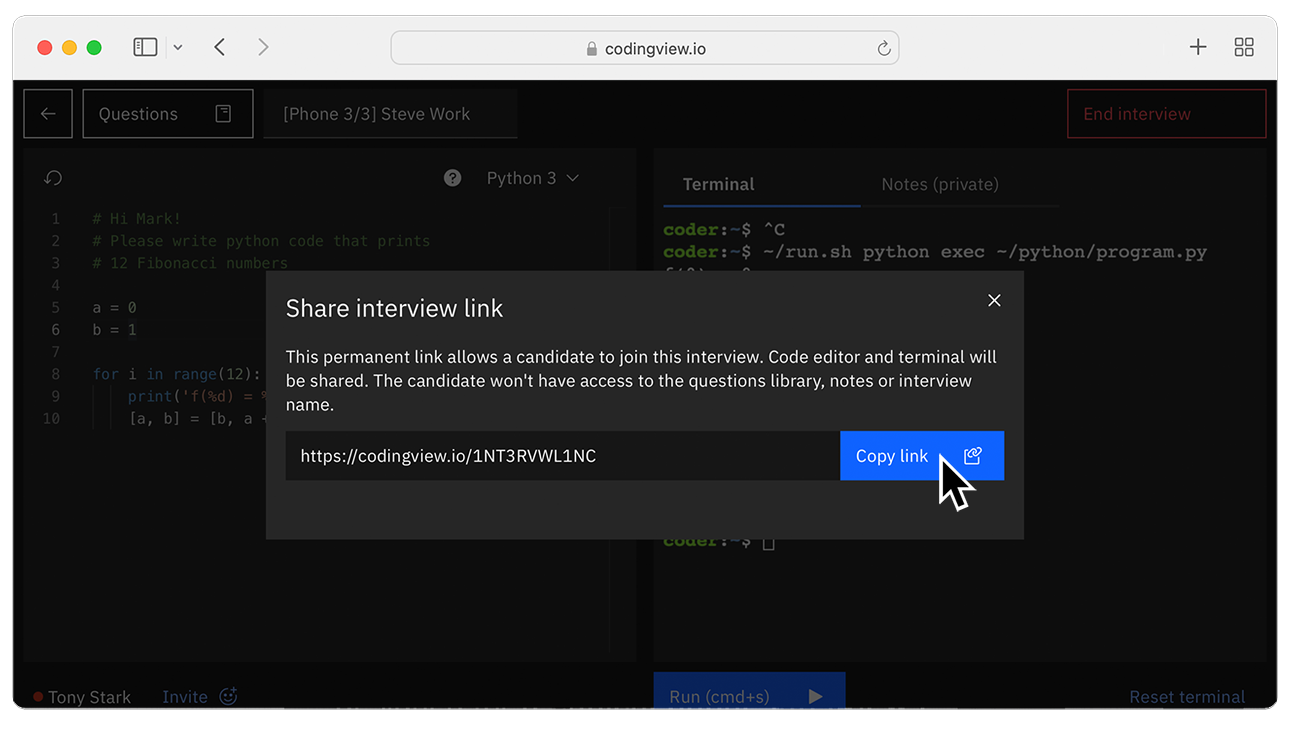 You and the candidate can modify a shared code editor and terminal.
Select your interview language and click run to test the code.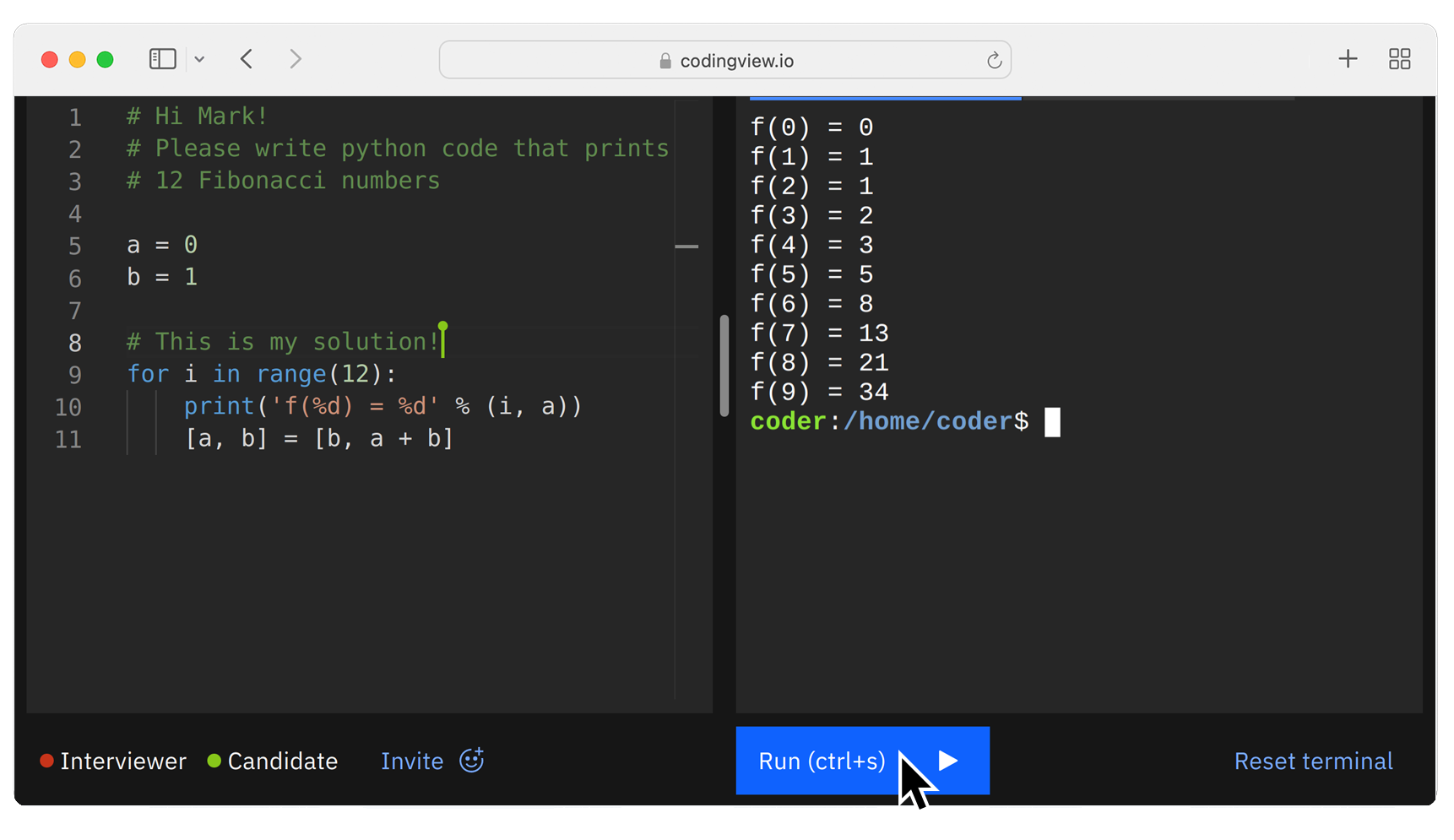 Features
Interview recording
Record every keystroke during the interview. Takes notes after the interview and give your candidate full attention.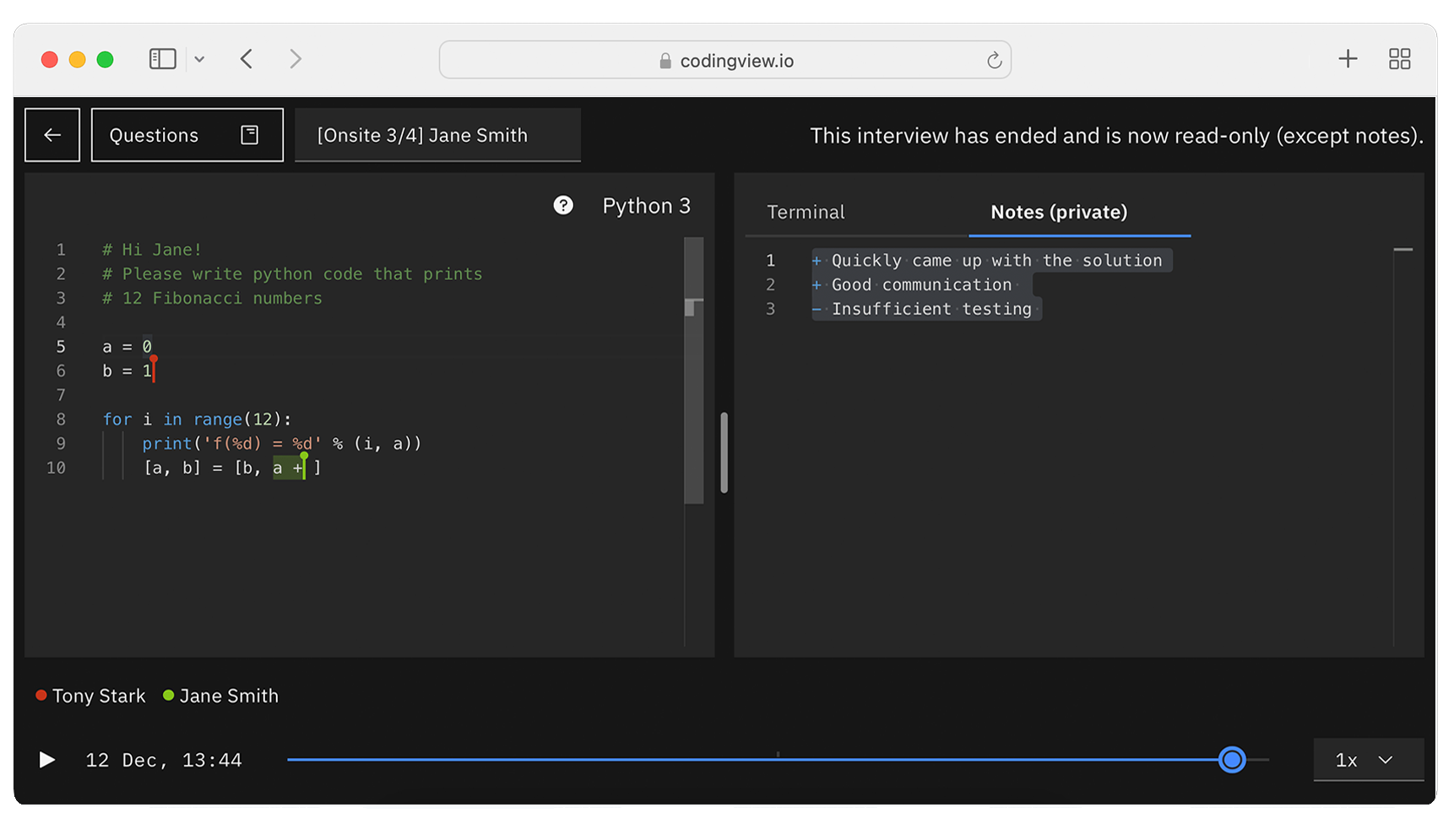 Shared drawing
This is the best way to ask design problems. The candidate can use shared drawing board to explain their ideas.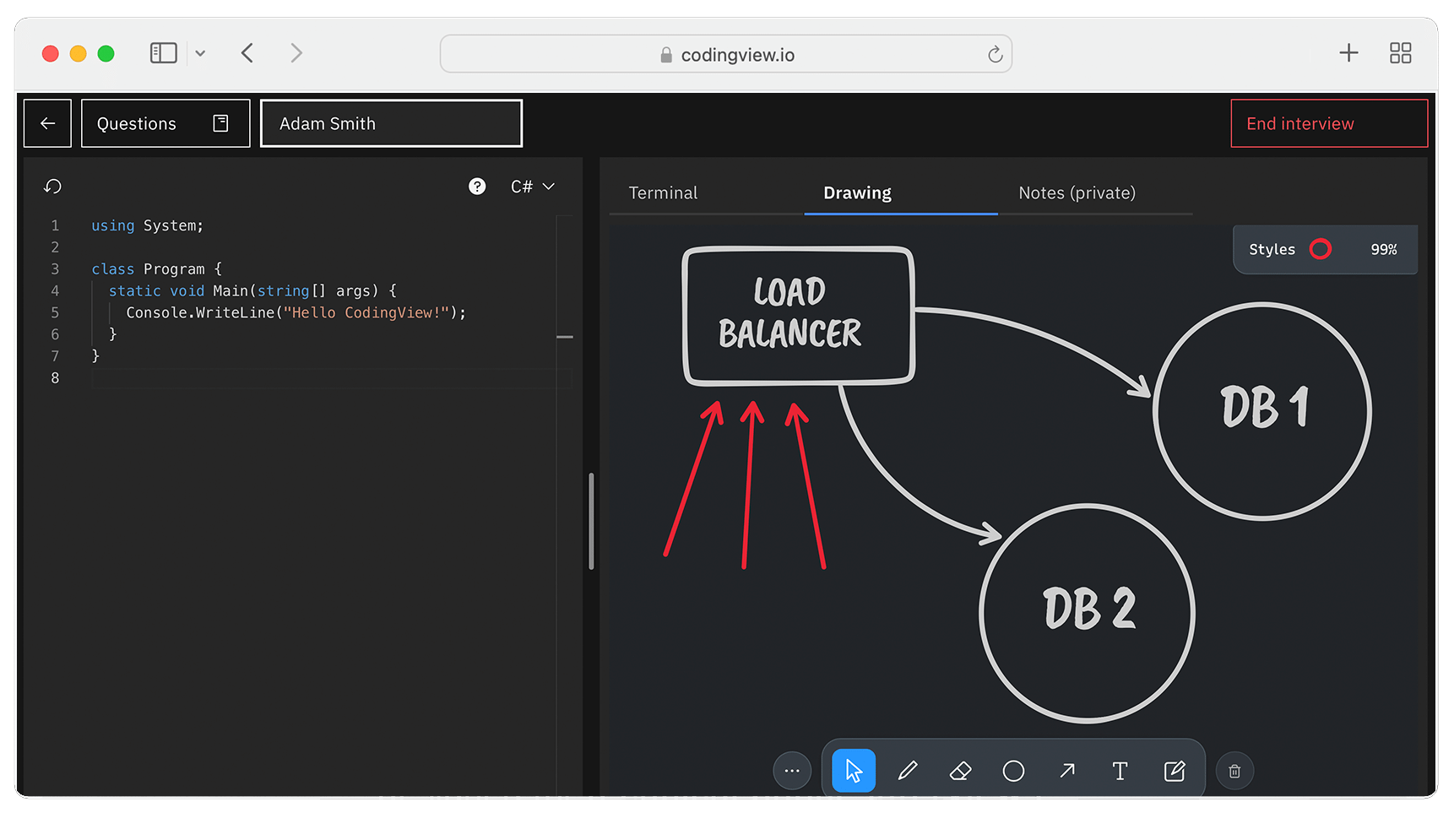 Over 15 most popular languages
Effortlessly switch between any of the languages.
MySQL & PostgreSQL databases
Test candidate's SQL knowledge against a real database. Available instantly.
We're fast
It takes 0.35 seconds to compile and run Go or 2.1s for Java. MySQL and PostgreSQL databases start instantly.
When to use CodingView?
Phone coding interviews
CodingView makes it a breeze to run a successful phone interview. Don't waste time setting up a shared code editor or compiler. We've done it for you. Also, leave Google Docs behind, they are not meant for live coding and candidates don't like it either. Phone coding interviews are an industry standard for evaluating talent.
Take-home assignments
Create an interview pad, paste a question into the editor and send a link to the candidate. Without installing anything, the candidate gets access to a real terminal and code editor. You will be able to monitor progress and end the interview when time is up.
On-site interviews
You no longer need to prepare a workstation before your interview. Just open a browser on any laptop. You will have access to the candidate's code after the end of the interview. CodingView works on all major browsers.